Located at the north end of our community, adjacent to Single Family Homes, this tree lined 3 acres of open space is surrounded by its own walkway. The planter area of this park, in its south section, contains a variety of flowering plants. Residents enjoy shady seating in this beautiful setting.
Middle Park, on the eastern side of our community, winds a grassy, serpentine path north and south, next to the Claremont Tennis Club. It passes by both Single Family and Courtside Townhomes, and ends to the north at the Club Terrace HOA. Shady and sunny seating is available to enjoy.
Located at the south end of our community, this tree lined open space has several huge sycamore trees and several 100 year oak trees, in addition to a winding path through its 3 acres of grass and trees. Its planter areas are mainly filled with a variety of drought tolerant plants.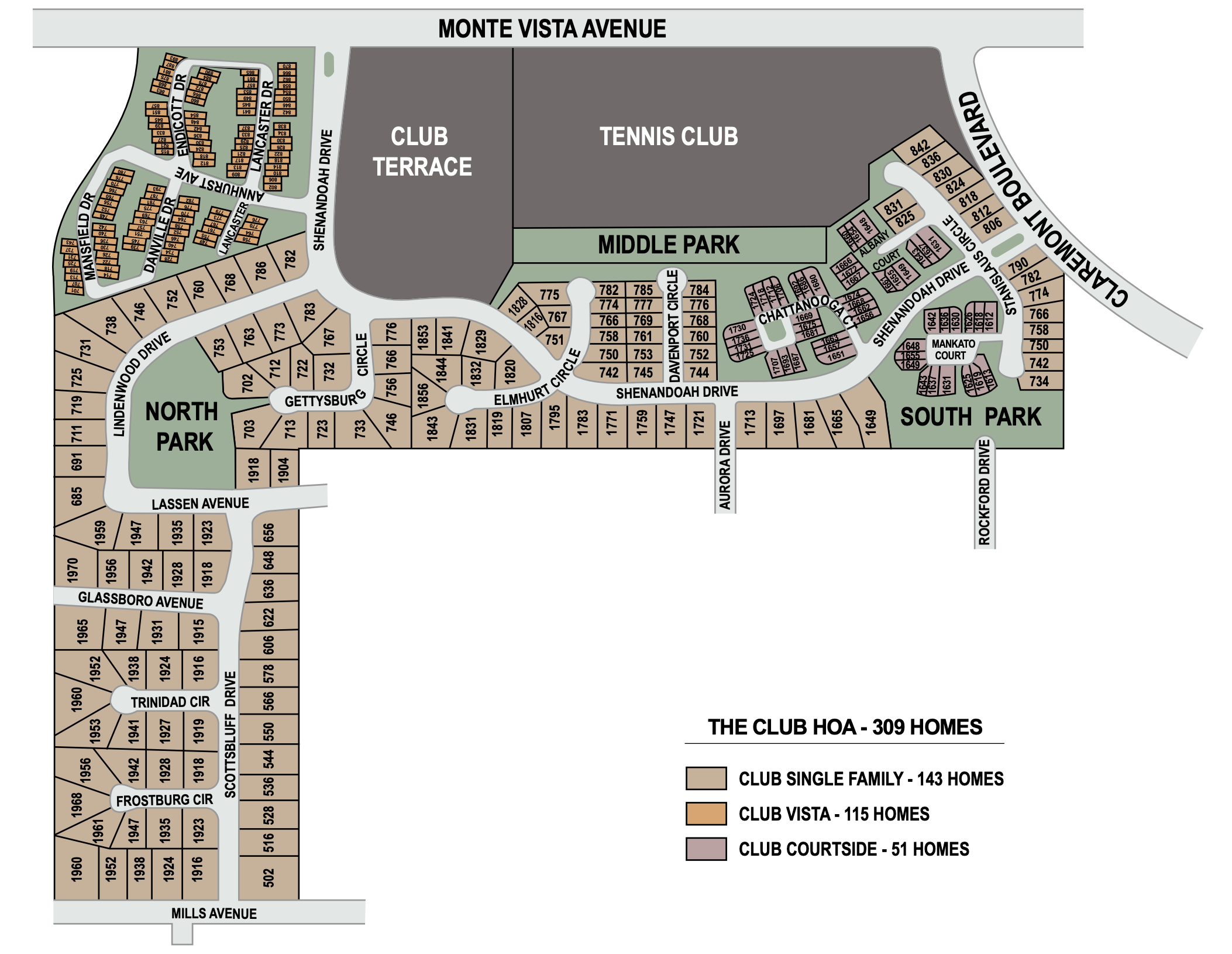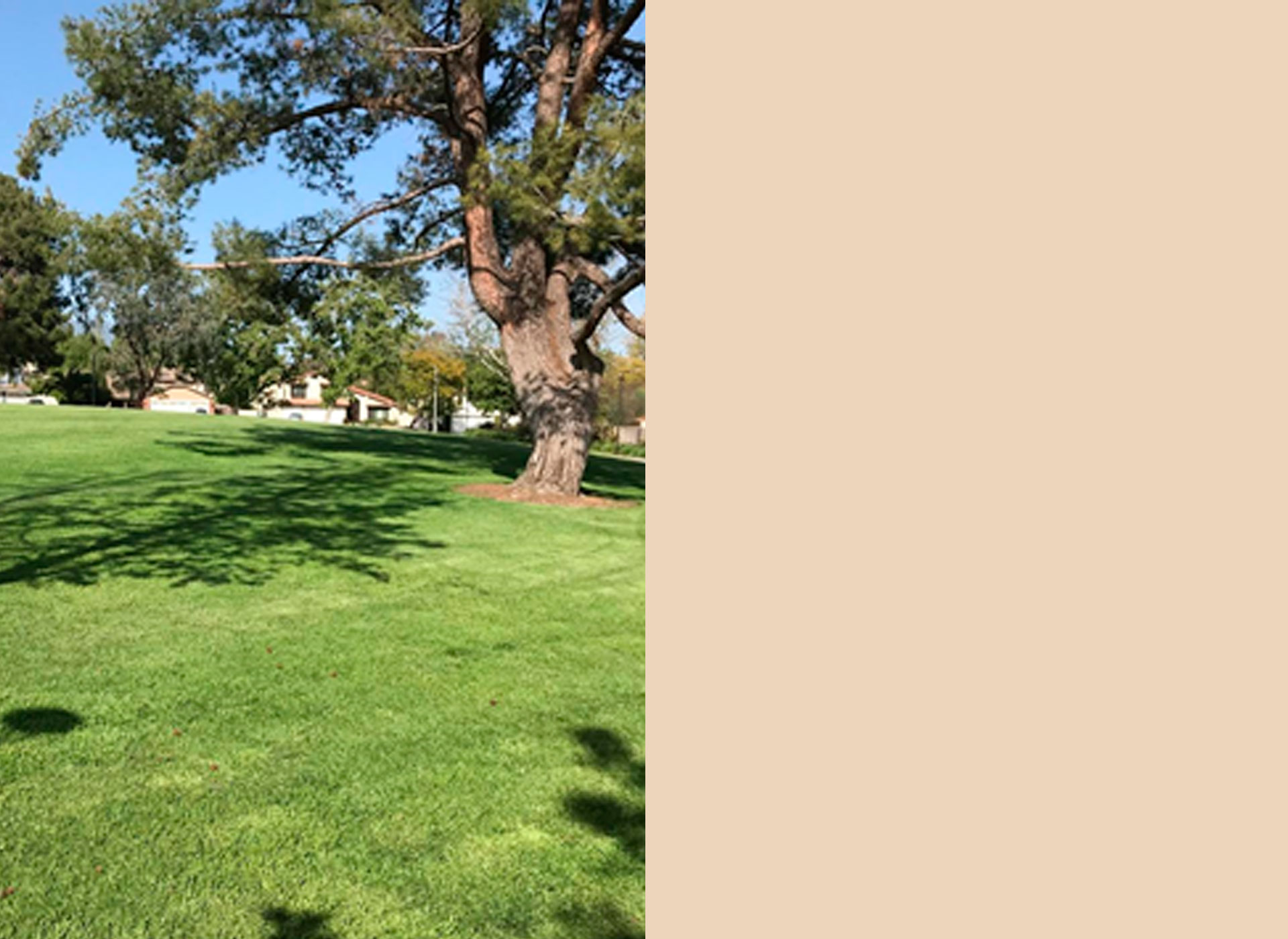 Single Family Homes, Vista Townhomes, and Courtside Townhomes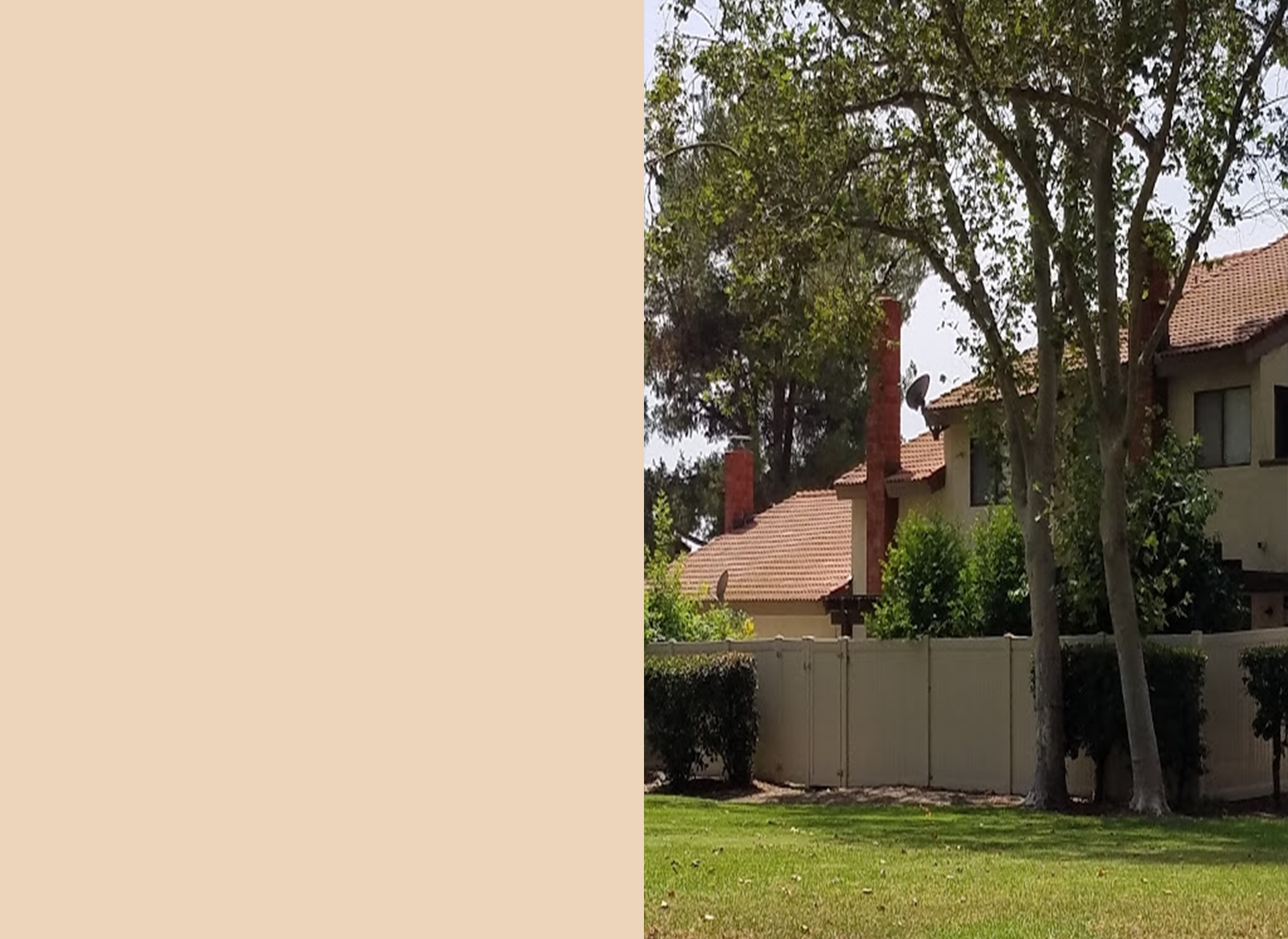 This area of townhomes, located in the south-east section of our community, is comprised of three cul-de-sac's, mature landscaping and lovely pathways.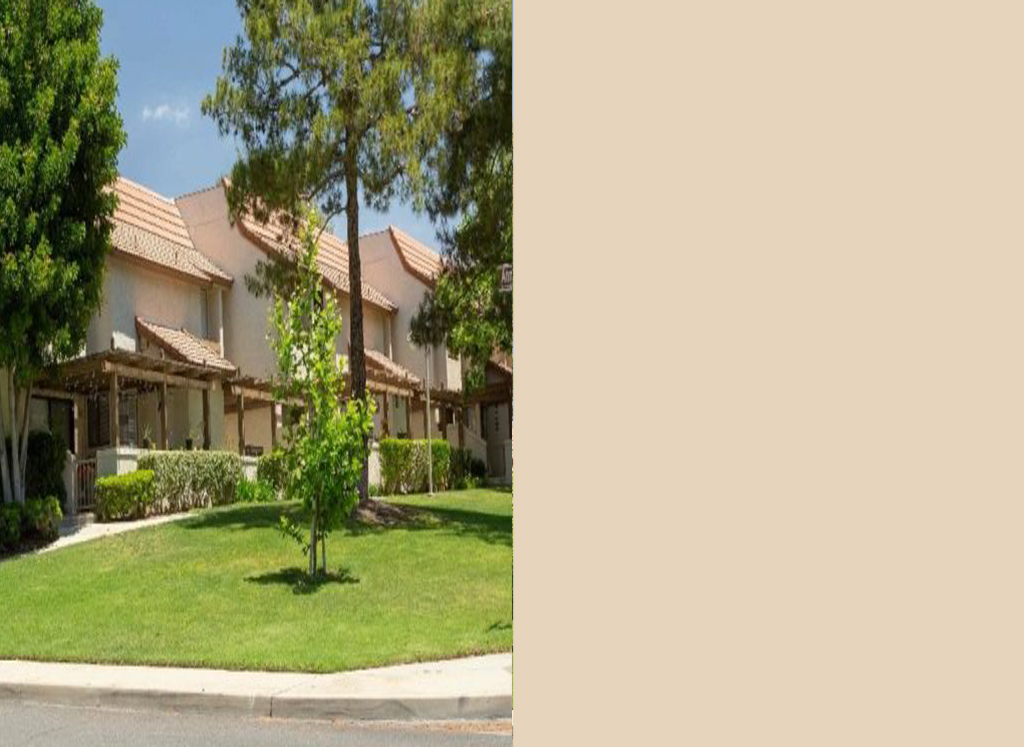 This area of townhomes, located in the north-east section of our community, has its own mature trees, lush greenbelts, and a perimeter tree-lined walkway.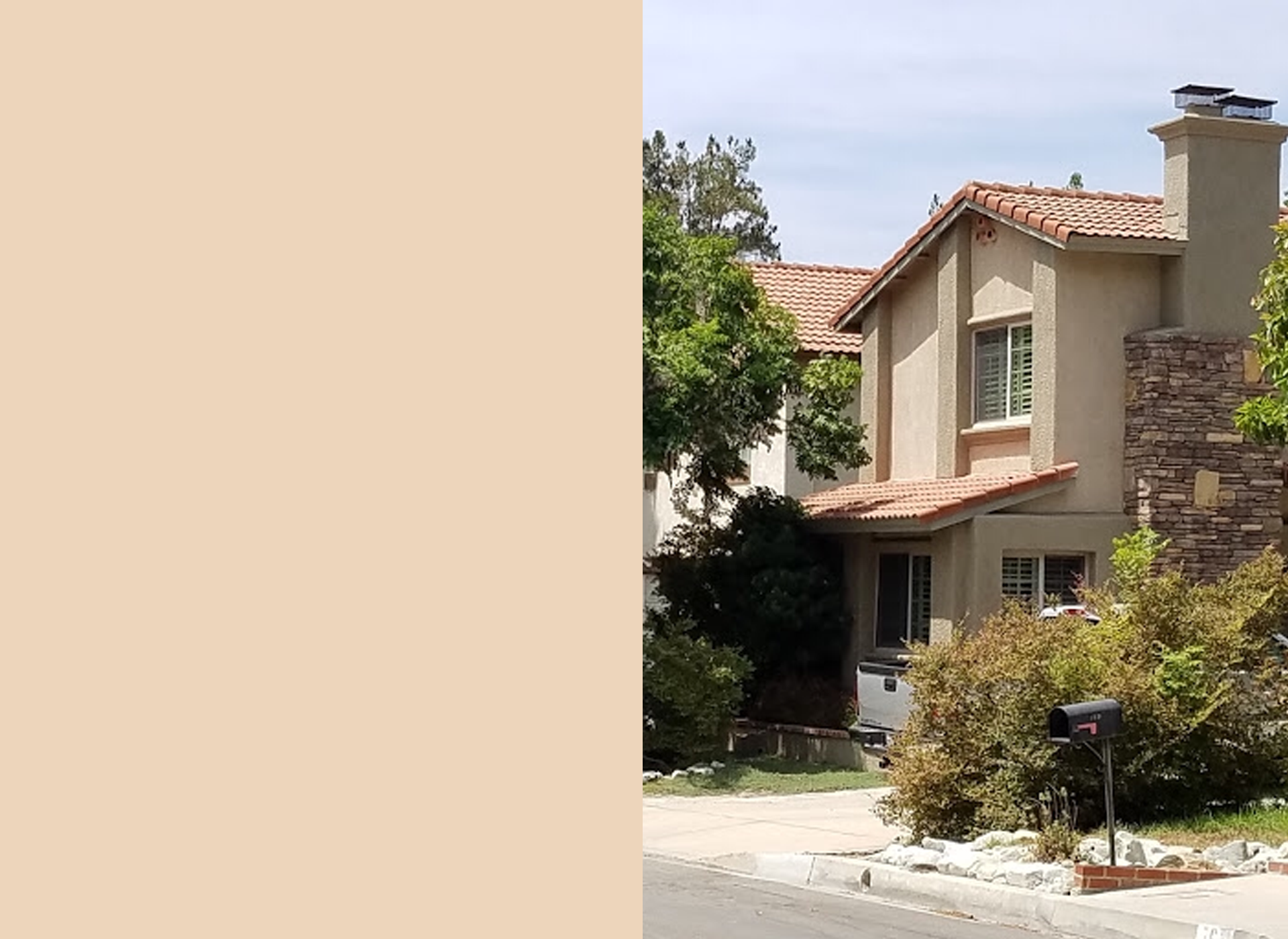 These homes, built in a variety of different sizes and floor plans, include one and two-story versions. Many of these homes front or back to the community's beautiful North Park.
Request for Tree Trimming or Removal
The 400+ trees located in the HOA common areas are regularly maintained under contract with our landscape maintenance contractor. This includes trimming and removal on a schedule that is consistent with maintaining safety, health of the tree, and appearance. It includes removal when necessary. If you have a tree on your property or Common Area that you want trimmed or removed at your cost, you can
request it be done
at the contracted rates from our contractor.
Courtside Temporary Parking Permit
On all of the private streets in the Courtside area, you may request a temporary non-resident overnight parking permit when a guest will be parking more that (3) consecutive nights.
This form
must be submitted and approved in advance of extended parking in any lined guest parking spaces on Albany Ct., Mankato Ct., and Chattanooga Ct.
Common Use Area Request Form
If you want to host an event in one of our Common park areas such as a reunion or birthday party, you must complete
this form
.
Volunteer Form
We always have needs for homeowners to become involved in various appointments and temporary committees (such as Elections Inspectors).
Put in your name and availability
and we'll find a place where you can help.
Board/Committee Communication and Email Notification Request
If you would like to communicate with the Board or specific committee or be notified via email of official HOA correspondence such as Board Agendas and authorized Board communications please contact Seabreeze Management
The grounds at The Club HOA are integral to the beauty and value of this property. Keeping our grounds beautiful requires careful planning and execution. Each year, our Common Area Landscape Committee (CALC) develops a Common Area Landscape Priority List and Planting Plan. For more information on the plans for next year, please click here.
The Club HOA is comprised of 309 homes (single family and townhomes combined) and has more than 7 acres of green spaces and parks. The HOA has an elected Board of Directors, several elected and appointed committees and a management company hired by the Board to take care of day to day activities. This website is maintained for the benefit of the homeowners as but one means to communicate with each other and our Management company, Sea Breeze Management, Inc.